Personalized Service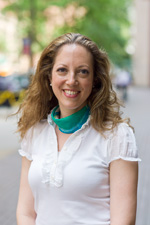 Jessica J. Sullum,
Owner
We offer assistance with your stationery needs from start to finish, including selecting your product and fine tuning your design, layout and content. Our passion, efficiency
and commitment make working with us a positive, fun and stress-free experience for our clients.
We can extend a 20% discount on most brands on top of any discounts that are already being offered by our stationery vendors. We always provide itemized estimates prior
to placing your order. We request a proof from our vendors for every order which we
review first and then supply to our client for approval. We track the shipment of all orders to confirm safe delivery to you. We are happy to take on all sized orders,
big and small.
Our goal is to help make a memorable impression on your audience via your paper trail,
and to "capture your personality on paper".